welcome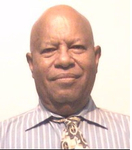 PETER SIBA has joined the Centre for Health Research and Diagnostics (CfHRD) as its new Director. He was the former Professorial Research Fellow in Health Research, and Director of the Papua New Guinea Institute of Medical Research with over 32 years of in-depth experience as a researcher, academic, manager, editor and mentor. He has authored and co-authored over 300 publications.
He was also an Adjunct Professor in Health Research at the School of Medicine & Health Science, University of Papua New Guinea and an Adjunct Professor in Microbiology, School of Veterinary & Biomedical Sciences, James Cook University, Australia. Prior to his appointment at the CfHRD, he was working as a consultant with the PNG Secretariat of Science, Research and Technology. He received his PhD in Microbiology & Biochemistry at School of Veterinary and Biomedical Sciences, Murdoch University in Australia, and is a trained virologist.
His specific area of interest is in biomedical and health research, publishing, and capacity building.
The CfHRD is located at the Modilon Campus in Madang, and it was established to provide the leadership in performing biomedical and health research, and facilitate laboratory training and mentoring for undergraduate and postgraduate students within the Faculty of Medicine and Health Sciences. There is also a clinical pathology diagnostic service.
The CfHRD has two 30-seat teaching laboratories equipped with microscopes. Other laboratories also located at the Centre include an environmental health laboratory, a Biochemistry laboratory, a microbiology laboratory, a culture laboratory, microscopy laboratory and an infectious laboratory equipped with a Class 2 Biosafety Cabinet.
Peter Siba
Director Centre for Health Research and Diagnostics