Welcome Message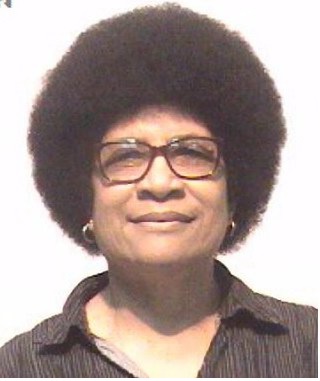 Greetings and Welcome to the Quality Assurance Division
A Warm Welcome to all members of the Divine Word University Community for the 2023 Academic Year. I hope you had a restful break as we all look forward to another year that awaits us. Hopefully, this year turns out to be more fruitful than last year.
The University's 2023 theme is: "The end of knowledge, should be service to others". The theme reinforces our triple mission of ensuring excellence in learning and teaching, research and community engagement at DWU. It is envisaged that the knowledge we create, disseminate, share and impart should be meaningful and have an impact on society. Through our time and efforts individually and collectively, we aspire to fulfill the overarching university goal of Being of Service to Society as a Whole. The three pillars of learning and teaching, research, and community engagement; our three core businesses, require us to participate fully to assure and enhance quality at all times, within a Christian environment.
To live out our 2023 theme, the Quality Assurance Division (QAD) aims to be of service with the best of our intentions and with integrity. We hope not just to achieve the desired outcomes, but more so, through staff and student transformation in embracing the virtues or principles that guide the values DWU stands for. This, for our division, is practically joining hands with you to ensure the end of knowledge, should be service to others.
Quality Assurance is everybody's business and like all other higher education institutions, we will aim to safeguard our internal quality mechanisms as would be expected. The QA Division is largely responsible for ensuring we are all on the same page and aiming to achieve the best possible outcomes in our practices, and within the legal frameworks that guide us. The QA Policy (2020) establishes the framework that guides our work at DWU. The cycle adopted is called: Plan, Act, Evaluate, Improve (PAEI). To do this well, we rely on individuals, students, staff, academic and administration divisions, and the leadership and management team to continue to pursue quality outcomes of their practices.
Our policies and regulations serve as guides so that we remain focused on our core business of providing quality higher education to all who come to us and seek our help. We are also mindful of the expectations of our external partners – the industry, churches, nongovernment organizations, community-based organizations, and especially, the Government of PNG through the Department of Higher Education, Research and Technology (DHERST). DHERST is the body responsible for assuring external quality assurance through conduct of audits and quality assessment undertakings.
In 2023, we anticipate that the DHERST External Panel will visit to assess our performance based on the 2017 Quality Assessment Review. The Report, dated 2018, consisted of 21 recommendations and 16 suggestions. The panel will assess how well we have attempted to implement the recommendations and suggestions. We believe we have done exceptionally well, thanks to all of you. In November, 2022 we reported NO red lights. Our challenge now is to turn most or all the amber (orange) lights into green.
QAD is also responsible for managing university data and information on behalf of the President's Office. We will continue to analyse and report on unit evaluations that students complete online every semester. Last year our role expanded to include unit evaluations for Rabaul campus. We are pleased that Wewak and Rabaul campuses have come on board to use the standard online unit evaluation forms. We look forward to POM and Tabubil campuses joining us in the not-too-distant future.
Our 2023 priorities include: preparing the final report for the 2023 External Quality Assessment Review, analysing and reporting on unit evaluations for Madang, Wewak and Rabaul campuses, reporting on the 2022 Graduate Tracer Study, preparing and administering the questionnaire for the 2023 Graduate Tracer Study, and creating questionnaires for data collection from the industry and workforce to set up the database. In 2022 the division sent out to staff and students Satisfactory Ratings Surveys. Half the surveys have been completed and in need of analysis. Questionnaires for the other half will be administered online. Analysing and reporting on the findings will also be a key priority for the QA division.
In terms of governance, the Quality Assurance Committee (QAC) is responsible for relevant policy directives and monitoring and evaluation of academic programs and administrative functions of the university. This year the membership remains as in 2022: chairpersons of Faculty Curriculum and Assessment Committees, the Director of the Centre for Learning and Teaching, the Coordinator of the Flexible Learning Centre, VP Academic Affairs, VP Research and Higher Degrees, the Director for HRM, and if needed, representatives from key administration divisions like Marketing, Partnerships, and ICT will be invited.
I am located in the main administrative building room 17. You are most welcome to contact me for advice or assistance on matters relating to quality assurance at DWU and nationally through Ext 816 or email: عنوان البريد الإلكتروني هذا محمي من روبوتات السبام. يجب عليك تفعيل الجافاسكربت لرؤيته.
There are three staff establishments under QAD. One position is currently occupied whilst two are vacant awaiting advertisement so that appointments can be made. They are:
The Administrative Officer, Miss Melissa Jones - Room 24 main administration building, Ext 849, Email:

عنوان البريد الإلكتروني هذا محمي من روبوتات السبام. يجب عليك تفعيل الجافاسكربت لرؤيته.

The Data Analyst and Reporting Officer – Vacant - Room 24 main administration building, Ext 849
The Applied and Evaluative Researcher – Vacant - Room 24 main administration building, Ext 849
Best wishes,
Maretta Kula-Semos (PhD)
Director, Quality Assurance