Research and publishing are essential parts of the academic life. Each one of us at Divine Word University is encouraged to engage in research and publishing. To assist those who may find difficult to translate their research findings into a publishable article the Centre provides an ongoing assistance through mentoring as well as in the program Writing for Publishing. The program provides an avenue to explore:
·         The nature of academic writing
·         Constituent parts of a journal article
·         Different types of academic writing like books, theses, conference papers, book reviews, etc.
·         Associated with writing aspects of procrastinations, collaborating with others, publishing delays, etc.
In 2018 the program was facilitated by Prof Don Kulick from Uppsala University, Sweden.
Some photos: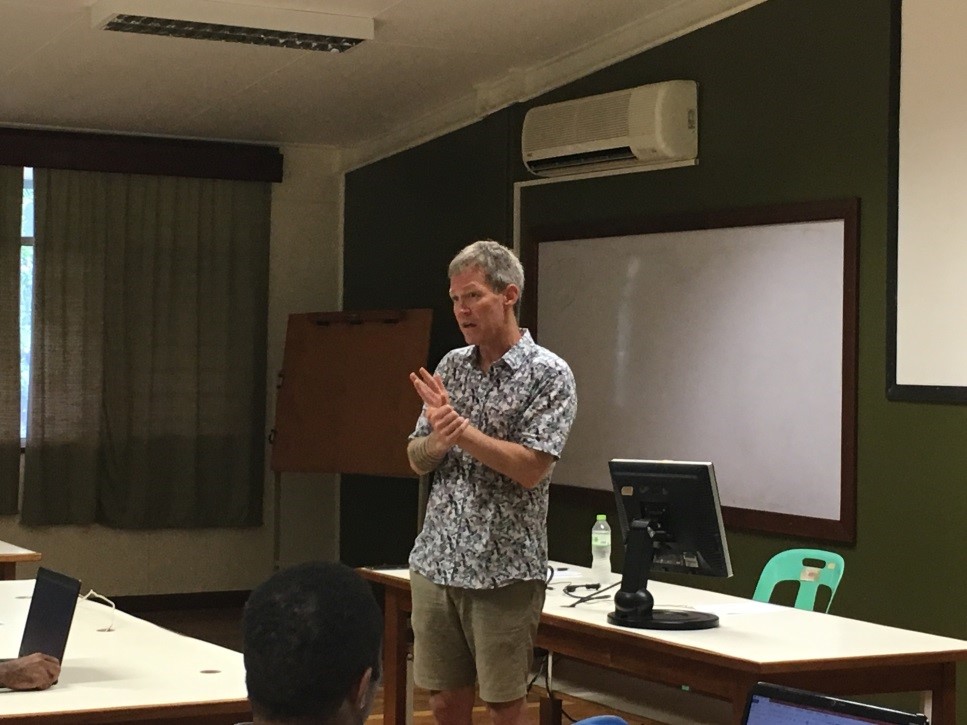 Prof Don Kulick facilitating Writing for Publishing program at DWU, semester 2, 2018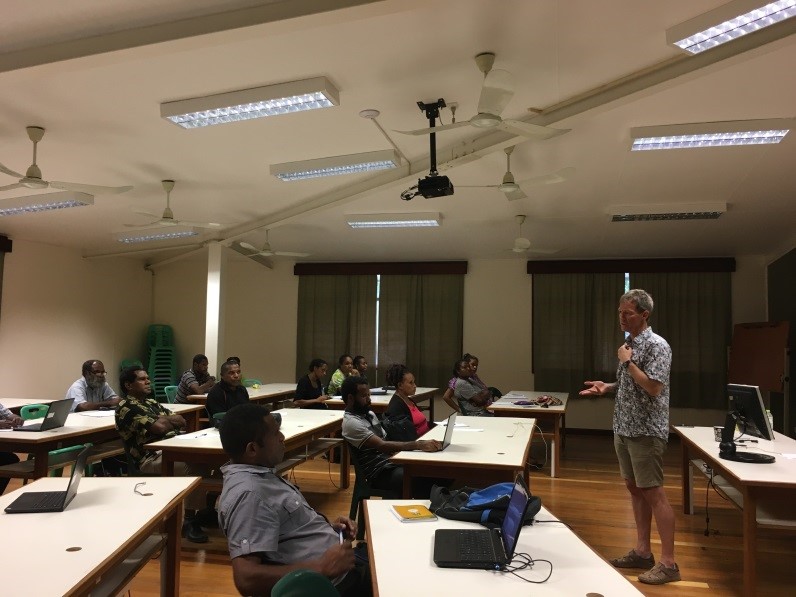 DWU staff participating in Writing for Publishing program, semester 1, 2018
The program is offered through semester 1.
For more information about the program, or to access program resources, please click on: http://learninghub.dwu.ac.pg/course/view.php?id=1785
For information regarding APA referencing and referencing with Mendeley, please click on: http://learninghub.dwu.ac.pg/course/view.php?id=1800
To learn more about the program, please send your email to: [email protected]
To make an appointment to discuss your writing issues, please send your email to: [email protected]