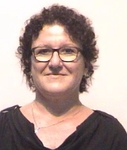 Welcome to the Public Health Leadership and Training Department
The Public Health Leadership and Training Department offers postgraduate and undergraduate programs in flexible learning mode.
The Master of Public Health (MPH) program is designed as a two-and-a-half-year program to contribute to the education of health professionals at postgraduate level, so that they can contribute effectively to improvement of the health and wellbeing of populations in Papua New Guinea (PNG).
The MPH program is designed to equip students with the ability to apply knowledge, skills and critical understanding of current public health themes, principles and values to provide leadership and management capacity for public health practice. It aims to graduate health professionals who have advanced knowledge and understanding of health issues of populations and how effectively to intervene, to strengthen people-centered health systems and improve health and wellbeing.
The MPH program covers a wide range of topics so that students will develop an in-depth understanding of public health including advanced analytical and communication skills. The program maintains a strong focus on people-centered health systems and services to reduce inequity in health care access and health outcomes, as well as improve population health status. For this reason, this MPH has a focus on concepts of public health, and the need to research and develop interventions to improve public health outcomes in Papua New Guinea.
The students are expected to engage in self-directed learning, show initiative and read broadly throughout the program, to develop an advanced level of critical thinking and independent analytical skills.
The MPH is aimed at those who plan a career as leaders in public health and management positions in governmental, non-governmental and church-based health organizations.