WELCOME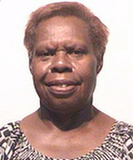 Welcome to Faculty of Medicine and Health Sciences

I would like to congratulate and extend a hearty welcome to the new staff and students for choosing to work and study at one of our departments at the Faculty of Medicine and Health Sciences (FMHS), and welcome back all continuing staff and students to this academic year.
The Faculyt of Medicine and Health Sciences (FMHS) is one of the faculties in Divine Word University. It is an expanding faculty with six (6) departments and has a student population of over 800 students per year.
In accordance with the mission of the University we will actively pursue to contribute to the development of Papua New Guinea by producing quality health workforce for the country. FMHS offers these programs, both residental in Medicine (MBBS), Rural Health (HEO), Environmental Health, Health Management, Physiotheraphy and Eye Care as well as those offered in flexible mode through the Department of Public Health, Leadership & Training (Advanced Diploma in Emergency Medicine, Diploma in Health Services Management, Bachelor of Health Sciences In-service Bridging Program for HEOs, Masters in Public Health – Health Services Management).
The other campuses are in Tabubil, Western Province which provides rural placement for the Rural Health, MBBS and Physiotherapy clinical programs and in Kokopo, East New Britain Province with the full amalgamation of the St Mary School of Nursing in Vunapope as our Nursing Department within FMHS.   
Vision: "Promote quality Health Education in line with DWU Core values through excellence in Learning and Teaching, Research and Community Engagement"
Mission statement: "Train competent Health Professionals for the needs of the nation and in particular for the rural majority and urban disadvantaged in accordance with the PNG National Health Plan 2011-2020 and PNG Vision 2050"
As we continue supporting vision 2050 of the Government, the National Department of Health in the implementation of the National Health Plan 2011 – 2015 the Faculty of Medicine and Health Sciences is committed to producing human resources with the right attitude and mindsets that are able to provide quality care to the rural majority in Papua New Guinea.
Acknowledgment to our collaborators:
We are thankful to the many supporters of our programs There are so many people and organisations both international and nation that have given us moral, technical and financial support. Our collaboration with them and their support to us have substantially contributed to the development of our faculty and DWU. For this we are greatly indebted and appreciative. As we develop the new programs we are confident that we will have an increasing number of collaborators.  To this end we look forward to collaborating with individuals and agencies who share our values and commitment to serving the rural majority and the urban disadvantaged. Here in, we add the links of our important collaborators to date and look forward to adding other valued partners who will join us in the short and long term. We look forward to working with you in the spirit of mutual respect and understanding.
Associate Professor. K Susanna Andrias Khobu
Dean, Faculty of Medicine & Health Science