WELCOME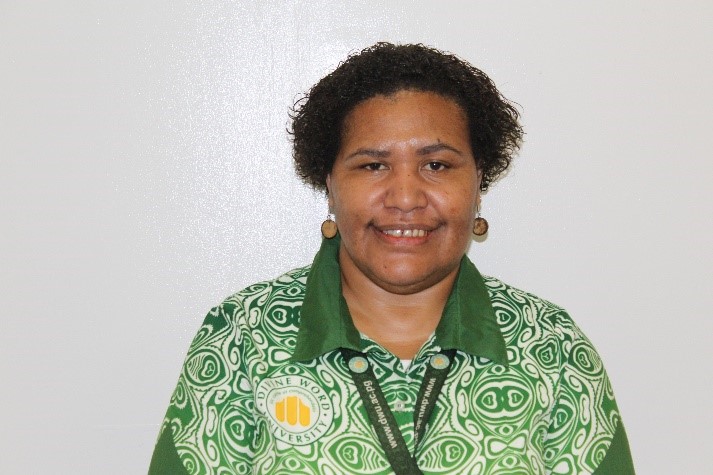 As Coordinator for the DWU Flexible Leaning Centre, I am pleased to welcome you to our DWU FLC Division
The Flexible Learning Center began operating in 2013, providing quality administrative support to the four Faculties of the Divine Word University (i.e.  The Faculty of Arts & Social Science, Faculty of Business & Informatics, Faculty of Health Science & Medicine and the Faculty of Education and the programs which are offered under the departments.
Within our flexible learning programs, we utilize blended teaching and learning strategies. Students are required to attend an intensive two-three weeks residential period per semester ensued by a distance mode of study. The students complete theoretical directed and practical assignments relating to workplace applications in given periods. These assignments are then submitted for marking via email to the lecturers and copied to the Assistant to the Registrar which means students can be anywhere in the world and submit assignments as per the due dates set by the unit lecturer.
When it comes to our students' welfare, our dedicated student support team ensures our students are very well taken care off – providing the utmost support for them to complete their studies.
By choosing DWU, you will experience innovative teaching methods from the best lecturers and have a variety of options due to the diversity and flexibility of our programs thus receiving continuous support in your studies
I wish you success when applying for studies through flexible mode.
Mrs. Cathy Pamba
FLC Acting Co ordinator