Welcome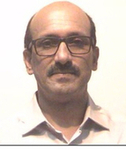 Welcome to the Postgraduate Research Centre
Post Graduate Research Center (PGRC) has been established at the Divine Word University with a view to promoting, leading and managing the University's research activities and higher degrees by research. Over the years DWU has grown significantly in its research profile thanks to the visionaries who led and managed the center and through the substantial contributions from the national and international staff, students, benefactors and other stakeholders.
The center oversees all research activities at the University. It oversees and facilitates research partnerships internal as well as external, through the Research and Higher Degrees Board (RHDB) and the University Research Ethics Committee (UREC). The Center for Social Research (CfSR) and the Center for Health Research and Diagnostics (CfHRD) are dedicated to engage in research activities within specific disciplines as well as by promoting inter-disciplinary research. The PGRC also coordinates, facilitates and monitors the research activities within the faculties by following the principle of subsidiarity and the Core Values of the University through Faculty Research Committees supported by RHDB and UREC.
The center also manages and facilitates the Higher degrees by research, namely, doctoral studies, and Master of Philosophy will be offered starting from 2021. The center also offers Master of Research Methodology program for which student intake is once in two years.
The publication of the DWU Research Journal is another activity under the management of PGRC. Both the DWU Research Journal and Faculty e-journals are great avenues to publish research findings, personal perspectives, reports of projects or developments and reviews of recent books on Papua New Guinea. Please feel free to contact me (This email address is being protected from spambots. You need JavaScript enabled to view it.) if you are seeking advice on publishing an article.
 Dr. Jose Kurian, PhD
Vice President Research and Higher Degrees