Program code : MEdL (FEdu)
WELCOME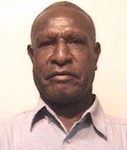 The Education, Curriculum and Leadership Department (ECL) is based at DWU, Madang campus. It was created in 2013 after the restructure of the former Faculty of Flexible Learning (FFL) to coordinate all education programs offered through the then FFL. The department currently coordinates three programs:
Master of Educational Leadership (MEDL) (Full time and Flexible Learning)
Postgraduate Certificate in Higher Education Teaching and Learning (PGCHET&L) (Flexible Learning)
Bachelor of Education Primary In-service (Flexible learning)
Postgraduate Certificate in TESOL (Teaching English to Speakers of Other Languages)
Postgraduate Certificate in Online Teaching (PGCOT)
The graduate attributes of scholarship and social awareness are embedded into all our programs covering professional knowledge, analysis and problem solving, research, information technology, personal development, communication, social responsibility and social interaction. We embrace the DWU core values; integrity, academic excellence, community engagement, respect, diversity, hospitality and learning for life in the delivery of the programs. All programs are delivered using blended mode; face-to-face and the Moodle learning management system (LMS).
The MEDL program is run in collaboration with the Postgraduate and Higher Degree Center (PGHD) and it is aimed at developing capacity and ability of its participants to develop and lead the educational systems of the country at primary, secondary or tertiary levels to achieve student, institutional and national goals. The MEDL program provides students with values, attitudes, knowledge and skills that will enable them to lead their systems and organizations with a commitment to the highest standards of administrative and curriculum practices. The emphasis is on the praxis of leadership within a Christian moral and ethical framework.
The PGCHTL program is designed for people with teaching or training responsibilities who hold graduate and postgraduate qualifications, but not in teaching. The program is aimed at skilling those who have demonstrated excellence in content knowledge and workplace experience in their profession, but lack a teaching qualification. The program provides participants with essential knowledge and skills for planning programs and lessons (curriculum), using a variety of teaching and learning strategies, managing learning environments to facilitate productive learning, and designing a variety of tasks to assess learning.
 The Bachelor of Education Primary, In-service program aims to improve professional learning and develop awareness of educational reforms, developments in curriculum and pedagogy, and best practice in the classroom and other learning environments. The program offers experienced teachers with a Diploma of Teaching (Primary) the opportunity both to gain such professional learning and to upgrade to a Bachelor of Education (Primary).