Program code : Masters in Business Administration (MBA)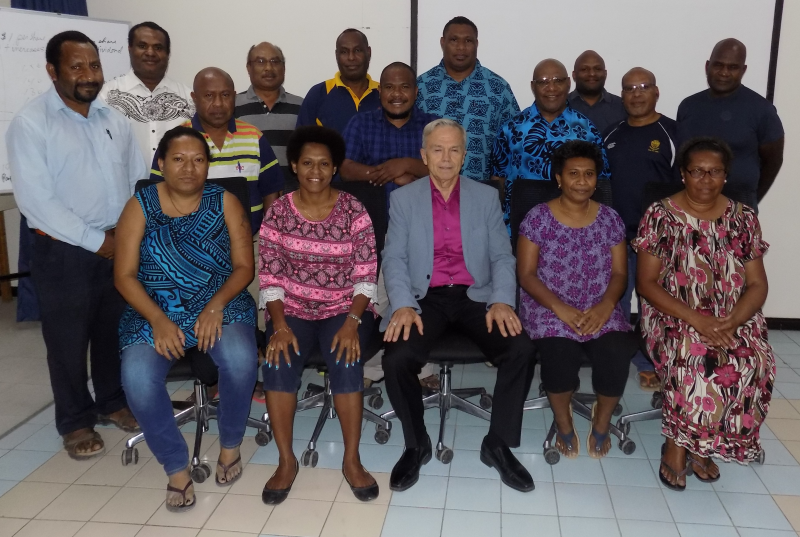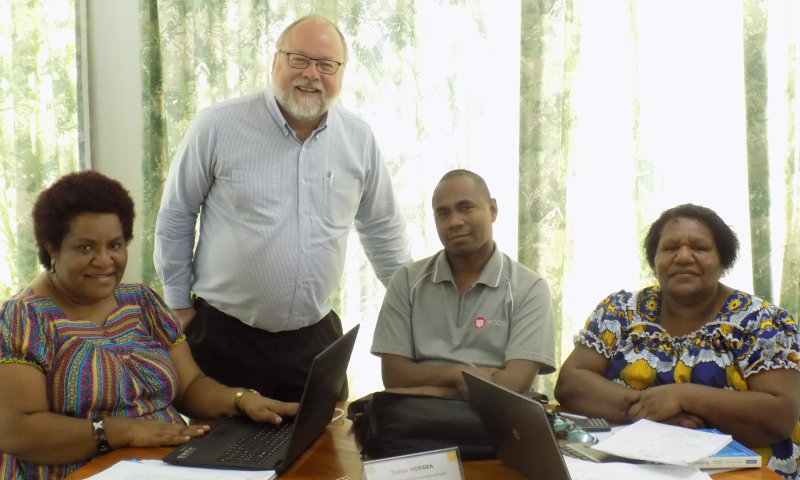 Aims
Description
Entry requirement
Thank you for choosing Divine Word University (DWU) to offer you a world class Masters of Business Administration (MBA) program. The DWU MBA program is a program of the Faculty of Business and Informatics offered in collaboration with Macquarie Graduate School of Management of Macquarie University, Australian Catholic University and University of Western Sydney. Divine Word University is renowned for the high quality of its graduates. To maintain these quality standards, the following requirements for entry in to the MBA program are:

Completed Application Form
In order to register for the MBA program, the applicant needs to provide:
Two completed Referee's Reports
Certified copy of Degree Certificate
Two passport sized ID photographs
Non-refundable application fee of PGK200 (deposit to Bank South Pacific Account No. 1001129000; attach original of deposit slip to the application form; retain a copy for your records)
The application package needs to be submitted to the Assistant–to-the-Registrar at the Divine Word University campus in Port Moresby.The application package needs to be submitted to the Assistant–to-the-Registrar at the Divine Word University campus in Port Moresby.
Please note: Incomplete or unpaid applications will not be processed.
Units Offered
Master of Business Administration (Management)
Year One - Semester One
MB639 - Ethical Leadership:
The unit explores ethics and philosophy of human acts as foundations of management thought and action. In today's business many CEOs need to know what the signs are that an organization is getting it right and addressing the most important dimensions of managing ethics, creating ethical culture and an ethical organization. This unit is designed to as assist students to think ethically. Making good business decisions requires a trained sensitivity to ethical issues and a practiced method for exploring the ethical aspects of a decision and weighing the considerations that should impact on the choice of a course of action in any organization. Having a method for ethical decision-making in any organization is absolutely essential in today's business world. This unit will assist students to create a framework for ethical decision making as a useful process for exploring ethical dilemmas and identifying ethical courses of action in PNG's complex culturally diverse context. This unit will examine theories of what an ethical community, an ethical business, an ethical government, or an ethical society should be. It will make inquiries into different levels of humans acting ethically as individuals, creating ethical culture and organizations or governments, and making PNG society as a whole ethical in the way it does business and treats everyone.
MB607 - Accounting Foundations:
This unit provides the student with the necessary skills to understand the nature and application of the basic accounting framework and system. All accounting transactions conform to this framework and system. Students are introduced to the concepts and rules governing the identification, measurement, recording and reporting of accounting events and transactions. The application of these transactions in the context of different ownership structures is also examined. On completion of this unit, students will be able to analyse economic events and be able to prepare financial records and reports based on these events. Students will also gain an understanding of the conventions and assumptions associated with the production and use of accounting numbers.
MB618 - Business Economics:
This unit covers basic concepts in economics: demand, supply, elasticity, opportunity costs, comparative advantage, marginal cost and benefit analysis; applications of these concepts to how markets work (and don't work) and how economic forces are transmitted, especially across borders (forex markets, share markets, property and bond markets etc.); aggregate demand and supply analysis, using basic Keynesian cross, and IS LM models to understand the forces shaping the direction an economy will move in; getting and interpreting current economic statistics; understanding policy issues and the options for dealing with them by, for example, fiscal and monetary tools; and building and using scenarios of the economy for strategic and tactical management purposes at a firm level.
Year Two - Semester One
MB617 - Business Law:
This unit covers principles or requirements of business law that will guide a person who serves in a leadership or managerial role to make decisions that will better serve the interest of his or her organisation. Knowing those principles or requirement include: contract law, company law, trust arrangements, banking law, land related law, tax (including stamp duty) and statutory certifications and approvals. Related topics such as basic anatomy of a commercial transactions and issues involved in transacting with the State and its agencies and instrumentalities will also be covered.
MB613 - Marketing Management (Management Stream Elective):
Marketing as a business discipline involves amongst other things an understanding of the choices of the 'products' and 'markets' within which the firm will operate. Consequently, marketing performs a critical function in the management of modern organisations and in shaping their strategic directions and ultimate profitability. In this sense, "marketing" means more that the popular traditional "managerial" concerns of advertising and personal selling. Furthermore, in recent years, there has developed a growing awareness of the importance of marketing in emerging "non-traditional" areas such as the service, public and non-profit sectors. The influence of new technology, particularly information technology and the Internet is also a potentially important "driver of change" in marketing. These themes, and others, will be explored during the unit. The unit is designed to give a broad overview of the field of marketing. It is intended to provide students with a working knowledge of the various aspects, functions, tools and terminology used by marketers and marketing related stakeholders.
MB619 - Human Resource Management (Management Stream Elective):
Human Resource Management (HRM) explores the policies, practices and processes that are used to manage people in the workplace. It focuses on the way HRM can contribute to increased competitive advantage and to improved short-term performance outcomes, long term sustainability outcomes and to legal compliance outcomes. The unit explores the impact of the changing context in which organisation operate on the way work is organised and managed. It examines a variety of theoretical approaches to managing people and develops in detail the strategic approach to human resources management. Policies involved in attracting and retaining people, improving employee performance, motivating and rewarding job performance and fostering learning and development are examined. Three of the themes running through the unit are that there are things that can be done to improve the way people are managed; that policies and practises need to be consistent; and that the process of policy implementation could result in practice being different to the intention of the policy.
Year Two - Semester Two
MB620 - Cross Cultural Management:
The objective of this unit is to equip students with the knowledge and skills which are necessary for them to interact effectively with members of cultures other than their own, specifically in the context of international business relations. Essentially the unit is concerned with considering the issues and problems of managing in different cultures, in particular, the 'people problems' that invariably arise in international business relationships.
MB649 - Information and Decision Analysis (Management Stream Elective):
This unit introduces a number of quantitative techniques and models of analysis applicable in any decision-making situation. The range of techniques and models includes statistical analysis techniques and mathematical models. Students develop competencies in articulating a situation that requires a decision to be taken by identifying the parameters involved and defining its mathematical equivalent in the form of a system model. Before a system model can be solved, it will require data input. Students develop competencies in statistical methods of data collection, organisation and analysis as well as interpretation and reporting of the findings from the analysis. The relationship between the data input to a model and information output from the model and how these connect to the decision-making situation under consideration form the core of the unit.
MB621 - Strategic Management (Management Stream Elective):
The purpose of this course is to help you develop your own point of view on the formulation and implementation of corporate strategy and on the roles and tasks of corporate leaders such as general managers. The basic aim is to teach you how to think and act like a business leader responsible for the strategic health of the total enterprise. It should help you work more effectively with or for, or as an advisor to, other leaders within the organisation. This course has a strong focus on case-studies and discourse between theory and practice. This derives from the text, readings, you research, class discussion. In summary, strategic management is designed to help you prepare to become an effective corporate leader. You will be exposed to program definition, situation analysis, priority setting, and action. You will learn more basic guidelines that will lead to outstanding performance. And you will have an opportunity to develop your own views on what style; approaches, attitudes and behaviour (in you and your staff) are likely to lead to success.